The Trinidad and Tobago Olympic Committee's (TTOC) Good Governance Commission will hold a series of meetings next week.
The Commission was established by TTOC President Brian Lewis, who earlier in the year spoke of the importance of ensuring good governance of sporting organisations in the country.
Each of the meetings, due to start on Monday (November 2) when Lewis returns from here, where he has been attending the Association of National Olympic Committees General Assembly, are set to take place at Olympic House in Port of Spain.
The aim is to use the week to continue the development of their Sport Governance Code, which the TTOC hope to have completed and included in their Constitution at next year's Annual General Meeting.
The Code will be targeted at meeting international standards of good governance to help sports to develop and ensure National Federations in the country abide to ethical principles.
TTOC have invited their affiliated national sports organisations to attend the meetings and share their views as key stakeholders.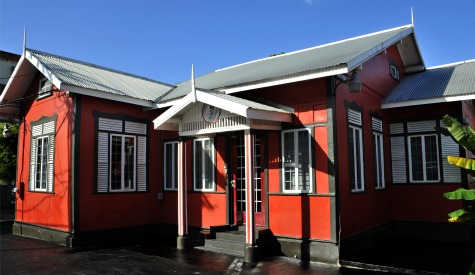 The decision to involve all Olympic Movement stakeholders in the consultative process will is also seen as crucial to help guide Federations throughout Trinidad and Tobago on how to govern their sports effectively.
With none of the members of the five-person Commission, made up of four representatives from Trinidad and Tobago, having a known affiliation to an Olympic sporting organisation the meetings provide an opportunity for them to have an input into the process, it is claimed.
Olympic sport governance expert Professor Leigh Robinson, head of sport studies at the University of Stirling is the other member of the Commission and is due to fly in from Scotland to take part in the meetings.
She will conduct a Good Governance workshop on November 7, bringing the week's proceedings to a conclusion.