Olympic Games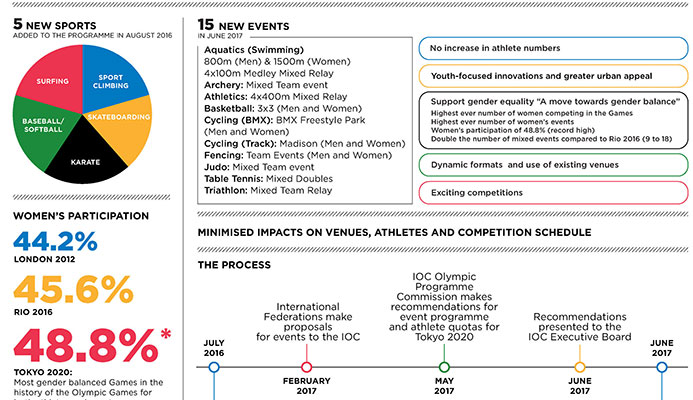 THE EXECUTIVE BOARD (EB) OF THE INTERNATIONAL OLYMPIC COMMITTEE (IOC) TODAY APPROVED THE EVENT PROGRAMME FOR THE OLYMPIC GAMES TOKYO 2020. THE DECISION MARKS A KEY MILESTONE IN THE EVOLUTION OF THE OLYMPIC PROGRAMME BY INTRODUCING YOUTH AND URBAN INNOVATIONS, SIGNIFICANTLY IMPROVING GENDER EQUALITY, AND REDUCING THE OVERALL NUMBER OF ATHLETES HENCE REDUCING THE GAMES' FOOTPRINT.
FROM 28 TO 30 NOVEMBER, OVER 100 PARTICIPANTS FROM ALL 41 NATIONAL OLYMPIC COMMITTEES (NOCS) IN THE AMERICAS TOOK PART IN A FORUM AIMED AT EMPOWERING AND TRAINING WOMEN WORKING IN SPORT AND THE OLYMPIC MOVEMENT TO EXCEL AS LEADERS.
GAYELLE TV announced yesterday that it is still open for broadcast after being pulled out of a $1 million hole by Flow Trinidad, one of the cable providers that stream the local content channel.
Will there be anybody like Usain Bolt again? Not if you ask the man himself. "I doubt it," he replied, flashing that toothy, impish grin. "Nobody can be the next Usain Bolt."