The Caribbean Association of National Olympic Committees (CANOC) could soon be implementing measures to address challenges to leadership faced by women in sport in the region. CANOC is set to be presented with a document outlining those challenges, potential solutions, and calls for action after the first Annual "Advancing Women in Leadership" Forum , hosted by the Trinidad and Tobago Olympic Committee (TTOC) over the weekend .
Over 70 participants from across the region in different sporting disciplines and sectors engaged in discussion at the National Racquet Centre-Tacarigua . The tone for the day was set by Dr Iva Gloudon whose brutally honest presentation recounted her difficulties, and later successes in different spheres from sports to academia and diplomacy. Under the topic "Culture, Beliefs, Attitudes and Opportunities", Dr Gloudon outlined some of the barriers faced by women in sports leadership to men and women present.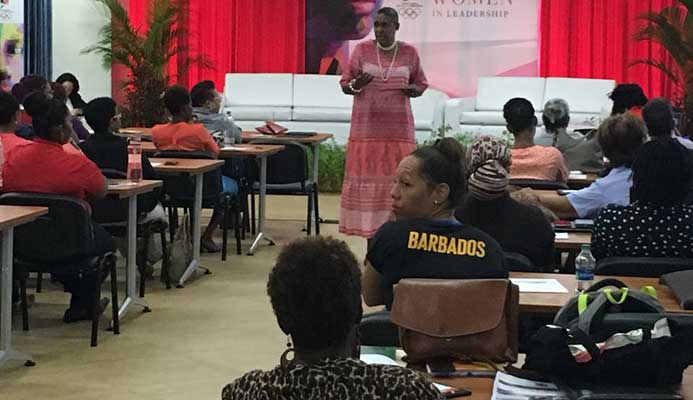 She later joined fellow panellists Executive Board Member of the International Hockey Federation Maureen Craig-Rousseau, Folade Mutota, Luis Eduardo Coehlo Rodriguez and Bae Schilling to explore current challenges for female sports administrators including 'unconscious bias' and the impact of perception.
Another engaging presentation came from TTOC President Brian Lewis who declared that "The Future is Female" while noting that the establishing of relationships and alliances was important. Mutota, the Executive Director of the Women's Institute for Alternative Development (WINAD) challenged females to embark on the leadership pathway despite fears and preconceptions.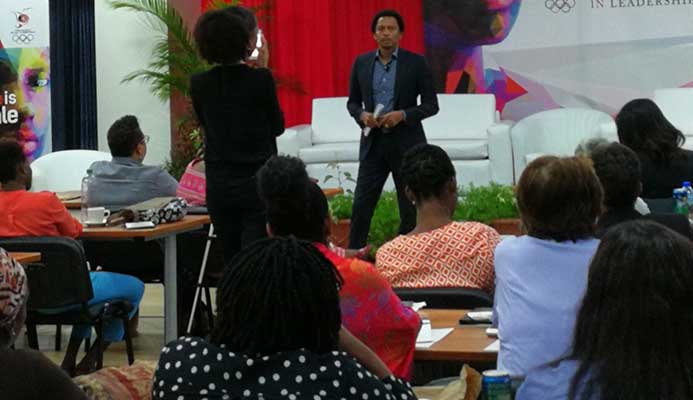 Schilling of The Association For International Sport for All (TAFISA) offered a global perspective on women in sports leadership, outlining building confidence and competency in girls in sport as one solution. Rodriguez also provided some practical examples of sport-related women's empowerment campaigns and projects like #MoveMuhler in Brazil.
The workshop came to a productive conclusion with participants offering suggestions including the inclusion of a gender policy for CANOC; all of which are set to inform a proposal for the regional body by the TTOC Women and Sport Commission.