The first ever gender equal TTOC Executive is an important step forward if the TTOC's Future is Female initiative is to be taken seriously.
Trinidad and Tobago has been competing in Olympic Sporting Competitions since the 1930's, but to date a Team TTO sportswoman has never mounted the podium. During the same period, no female athlete has ever won a commonwealth Gold medal.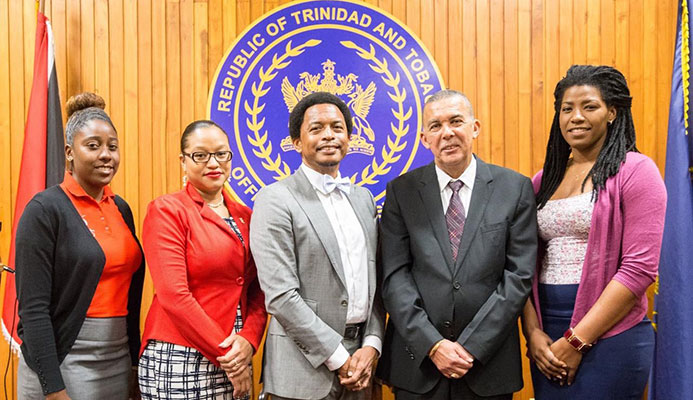 Recently re-elected TTOC President, Brian Lewis said that putting together a gender equal TTOC Executive Committee is an important step forward. "The TTOC has to create an environment that respects and empowers women and girls." We (TTOC) can't expect future is female to be taken seriously by stakeholders if the way we do business and make decisions does not take seriously the views, ideas and opinions of women.
Our female athletes must see that the TTOC is serious about its Future is Female initiative; Action speaks louder than words.
The recently installed women on the TTOC Executive are Diane Henderson (Vice President), Annette Knott (Secretary General), Nadine Seemongal (Assistant Secretary General), Racquel Moses (Trustee), Giselle La Ronde-West (Executive Member) and Reyah Richardson (Executive Member).
The current staff at TTOC Olympic House headquarters is all female which includes Lovie Santana (Senior Administrative Officer), Stacy Santana (Administrative Officer - Accounts), Rheeza Grant (Project Officer, Athlete Services and Programmes) and Chanelle Young (Project Officer, Marketing and Communications). Young is a former National youth football player, Grant is a National volleyball player.