RUGBY FOOTBALL
| | |
| --- | --- |
| SPORT | RUGBY FOOTBALL |
| AFFILIATE | Trinidad & Tobago Rugby Football Union |
| PRESIDENT | Leslie FIGARO |
| SECRETARY | Colin PETERS |
| CONTACT | (868)628-9048 |
| MAILING ADDRESS | P.O Box 5090 Tragarete Road. Woodbrook |
| EMAIL | This email address is being protected from spambots. You need JavaScript enabled to view it. |
| WEBSITE | www.ttrfu.com |
SOME nine male and three female teams made the journey to Mayaro beach, last Sunday, for the second ever beach rugby tournament held in TT and the first hosted by the TT Rugby Football Union (TTRFU).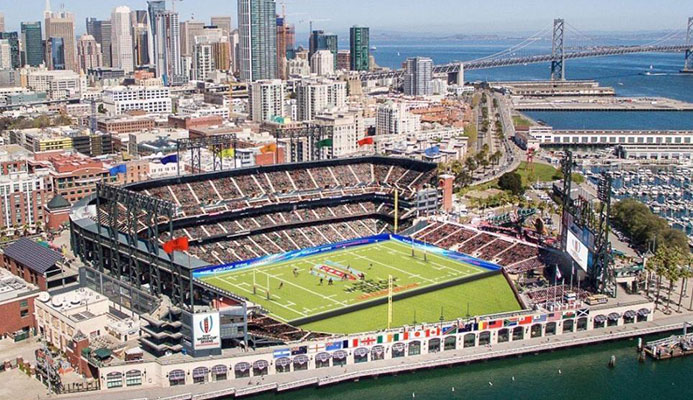 Rugby World Cup Sevens 2018 in San Francisco will see new standards in sevens fan-engagement thanks to an exciting programme of innovations announced by World Rugby.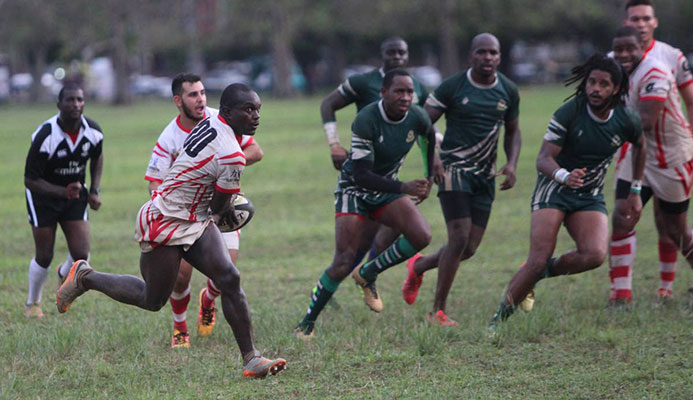 IN a fiery yet fitting start to the TT Rugby Football Union (TTRFU) Championship season, Harvard reclaimed the Robert Farfan trophy yesterday when they defeated Caribs 17-15 at the Queen's Park Savannah, Port-of-Spain.