SAILING
| | |
| --- | --- |
| SPORT | SAILING |
| AFFILIATE | Trinidad & Tobago Sailing Association |
| PRESIDENT | Mark LOE |
| VICE PRESIDENT | Larry POUCHET |
| SECRETARY | James ARRINDELL |
| CONTACT | 868-625-3710 ext 117 |
| MAILING ADDRESS | P.O Box 1243 Port of Spain |
| EMAIL | This email address is being protected from spambots. You need JavaScript enabled to view it. |
| WEBSITE | www.ttsailing.org |
The 2016 National Dinghy Championships (Series I) sails off at the Trinidad and Tobago Sailing Association (TTSA) headquarters in Hart's Cut Bay, Chaguaramas, today from 11am.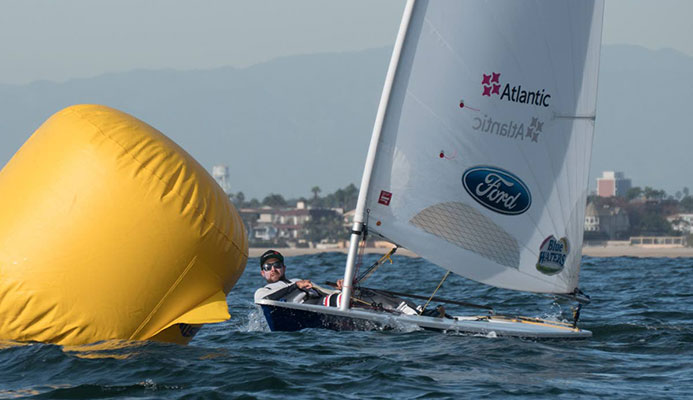 Olympic sailor, Andrew Lewis is competing in the 49th Sofía Iberostar which began in Mallorca, Spain yesterday.
Olympic sailor Andrew Lewis spent Christmas Day at the Miguel Couto Municipal Hospital in Rio de Janerio, Brazil, where he is recovering from corrective surgery performed on Monday on his jaw and left leg.
(Port of Spain, Trinidad: 24thMay 2016): Trinidadian Sailor and Olympian Andrew Lewis is Flow's newest sports brand ambassador. At a reception held at the Sailing Association in Chaguaramas earlier today, Flow, the local telecommunications provider announced that Lewis will be sporting the Flow logo on one of his laser vessels as he now joins track athletes Khalifa St Fort and Machel Cedenio on the company's roster of brand ambassadors.
The Trinidad and Tobago Olympic Committee (TTOC) extends best wishes to Olympic sailor Andrew Lewis.