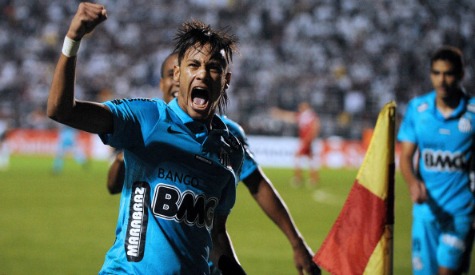 Brazilian star Neymar insists they have what it takes to bring back Olympic football gold for the first time in history this summer.

The Santos forward (pictured top) will be the man most want to see this summer at the football tournament, after starring for his club team in recent years as they have won the Brazilian Championship and Copa Libertadores.

Unpredictable, skilful and two footed, with the kind of playground-style dribbling ability which is the hallmark of the game of Argentine star Leo Messi, London could be where Neymar announces his arrival on the world stage at last.

But he is insistent that he is not the star of Mano Menezes' team, and that others have an equally crucial role to play.

"I think we all are fundamental and have a role," said the Santos man to FIFA.com.

"Everyone is important.

"Those who are called are the representatives of all who have participated and we need together to strengthen and unite."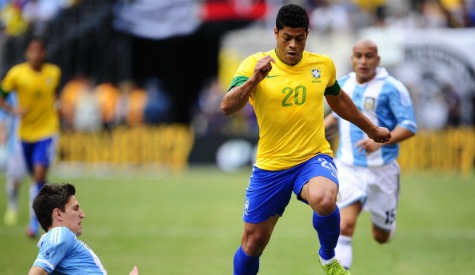 Particularly key will be the experienced trio of Hulk (pictured above, in yellow), Thiago Silva and Marcelo, the three players over the age of 23 whom Menezes selected last week.

Menezes is under huge pressure this summer as the last competitive action Brazil will get before the World Cup they host in 2014.

Recent reports have suggested that Arsene Wenger, the Arsenal manager, rejected the chance to take the reins of the national team, suggesting a lack of faith in Menezes on the part of the Brazilian Football Confederation (CBF).

That may have been exacerbated by recent friendly defeats to Mexico and Argentina.

Neymar says, though, that the team will go to London as the favourites for gold.

"I think Brazil, in any competition that comes in, is a favourite.

"It always does.

"And we have a very good selection, with lots of potential."
-David Gold
Source: www.insidethegames.biz