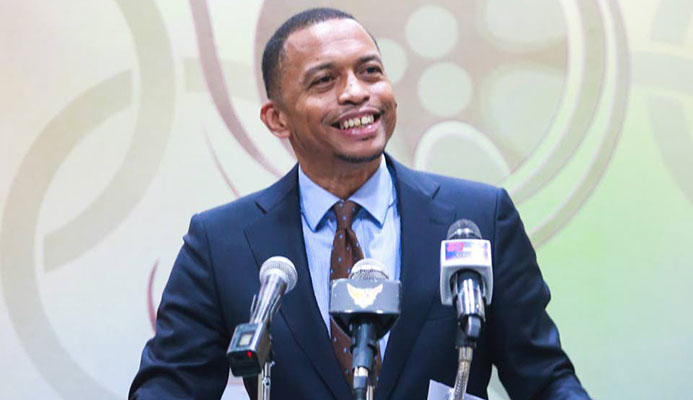 TT Olympic Committee (TTOC) president Brian Lewis will continue to also hold the post of president of the Caribbean Association of National Olympic Committees (CANOC) for four more years, following his re-election to the post on Sunday.
A vote was held place at the 16th CANOC Annual General Assembly in Haiti.
Lewis, who also holds the portfolio as and TT Commonwealth Games Association (TTGCA) president, was unanimously elected as interim chairman in 2016, taking over from Barbados' Steve Stoute.
Stoute resigned after 17 years at the helm of the organisation and was subsequently named Honorary Life President.
Lewis was then voted in as chairman at an Extraordinary General Assembly in Colombia last year as the only candidate after the withdrawal of the Dominican Republic's José Joaquín Puello, who claimed to have submitted an application for the role by mistake.
Lewis expressed gratitude at his election but was unimpressed by the lack of female leadership on the board. "...As much as I am happy to be re-elected Canoc president for the 2018/2022 term the fact that CANOC elected only one female on its board is nothing to be proud about. The next CANOC president is a woman with a gender equal board," he posted to his Twitter page yesterday.
Lewis was elected TTOC president in 2013 and was re-elected to serve another four-year term last year.